Insurance HR Solutions is the HR arm of the UKGI Group with a specialist offering of HR services specifically tailored to the needs of insurance businesses who do not have their own internal HR function. Get to know the team behind Insurance HR Solutions. 
Laura Findlay – Senior HR Consultant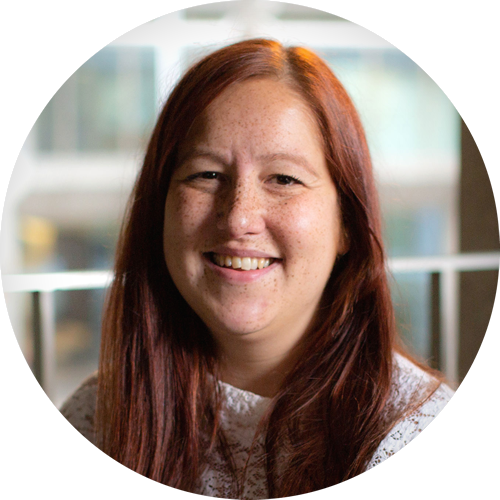 I am a qualified HR professional with 20 years' experience with financial services, the majority of which has been within insurance. I practice a flexible and commercial approach to HR and am familiar working with multi-site HR requirements. I am highly organised and believe forward thinking and planning allows us to be dynamic in an ever-changing business world. Now is an incredibly exciting time to be a part of IHRS and I see this as a once in a lifetime opportunity.
What made you go into HR?
For me it is getting the people equation right. This is a slightly intangible concept, but it is critical to achieving high performance. It is the equivalent of the chemistry between two friends or a group of friends that makes their relationship lasting and effective. I enjoy using my interpersonal skills to liaise with people at all levels in the organisation, assisting with problemsolving in a pragmatic and highly self-motivated way. I am passionate and enthusiastic in making positive changes in an organisation's people strategies and partnering with teams to solve issues with a logical and methodical approach.
I enjoy working with commercially strong, professional change leaders. Above all, I enjoy being seen as a team builder with a strong reputation for delivery. The "go to" person who will help wherever possible.
What does good HR feel and look like to you?
Good HR to me feels, lives and breathes for happy, engaged and fulfilled employees. Employees need to trust their employer. They want to know, when they talk to their boss, colleagues or HR and share an idea, the person they are talking to is listening to them. Good HR to me is when an organisation listens to its employees and treats them fairly.
Workplace stress and the related mental health implications are not a new phenomenon. It's taken coronavirus to call attention to another global workforce crisis—employee mental health. Good HR to me puts vast importance on emotional intelligence and how it improves employee performance, wellness and stress levels. To effectively develop a culture of mindfulness and self-reflection I believe it is important to have training sessions that provide practical exercises and take-aways to improve EQ, listening skills and empathy.
What makes IHRS different to other HR services out there?
We specialise in offering HR services specifically for brokers and business leaders. We differ from other HR consultancies because our clients have direct access to our team. There is no call centre approach. We can assist firms with anything from regulatory HR requirements mergers and acquisitions, and health and well-being. We can also carry out an audit on current HR practices. We will work alongside firms to ensure they have the support they need.
Do you offer your services on a consultancy basis, or do you offer the option for one-off project work?
Our services can be utilised both ways – we found that a flexible approach is paramount in being able to support firms during this time. We offer retained, one-off and blocks of support and work with our clients to find the best solution.